Fitting Guide
Fitting Guide
This fitting guide is based on average sizes for ages so should be regarded as an approximation only.
We recommend that you take accurate measurements of your child then order based on your measurements.
Size Conversion Charts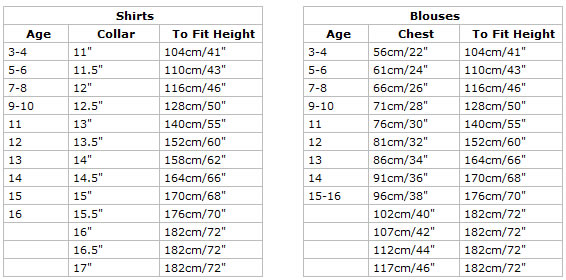 Measuring Guide
First measure your child following these guidelines, then refer to the size chart below to decide what size your child needs.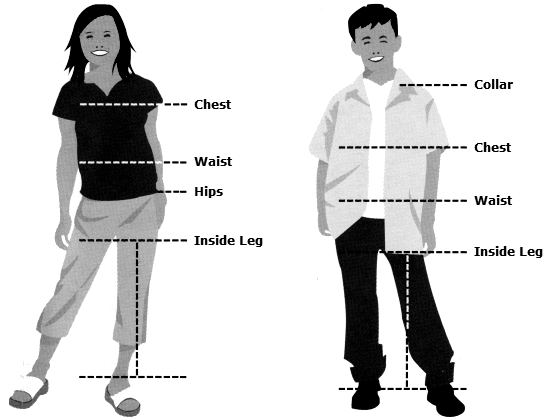 Collar
Measure around the base of the neck, where the collar sits.
Chest
Place the tape close up to under the arms. Measure the chest at the fullest part.
Waist
Measure around the natural waistline.
Hips
Measure around the bottom, at the fullest part.
Inside Leg
Measure from the crotch to the hem of the trousers.
Height
No shoes, feet together and flat on the floor. Measure from the top of the head to the floor.
REMEMBER many items of school uniform are sold as a specific size rather than age. If you are used to buying products by age, please refer to the size charts for guidance before ordering. You will be able to see at a glance what size you need.